It's been a while since I last wrote something about Fashion Trendsetters here on the blog, so today I decided to make up for lost time and to introduce you to a super stylish street style darling, the queen of color blocking, Viviana Volpicella. This Italian-born beauty was, for many years, Anna Dello Russo's right hand (alongside with Aurora Sansone), working as Assistant Fashion Editor for Vogue Japan. Her impeccable sense of style and contagious smile turned her into a major style icon and a constant front-row presence at Fashion Week runways from all over the world. The street style photographers just can't seem to get enough of her, thus we can always find pictures of her on their blogs wearing sexy shoes as a fashion statement, bright neon colors, stripes or bold mixed prints and patterns. Today she's a top freelance stylist and also, starting this spring, Vogue Brazil contributing fashion editor.
Being asked to talk about style and the people who, in her opinion, represent style, Viviana stated for redmilkmagazine.com: 
"In the past style was dictated by the designers. You looked at a collection and immediately recognised the hand of each stylist. Now it is more difficult: inside a fashion house, every season can be designed by different artists, so it's more complicated and you need to go and look elsewhere. Perhaps I'm unpopular, but for me, today, it is the women over 40 who are the true custodians of style: they have acquired a certain awareness, they know what they want and what point in life they have reached, and they are better able to express their own personalities. The younger twenty or thirty year-olds are still working on these aspects. If a woman of forty feels beautiful, she really is, and she shows it through her style. I would say that this is my arrival point: a forty year-old is a woman of style!"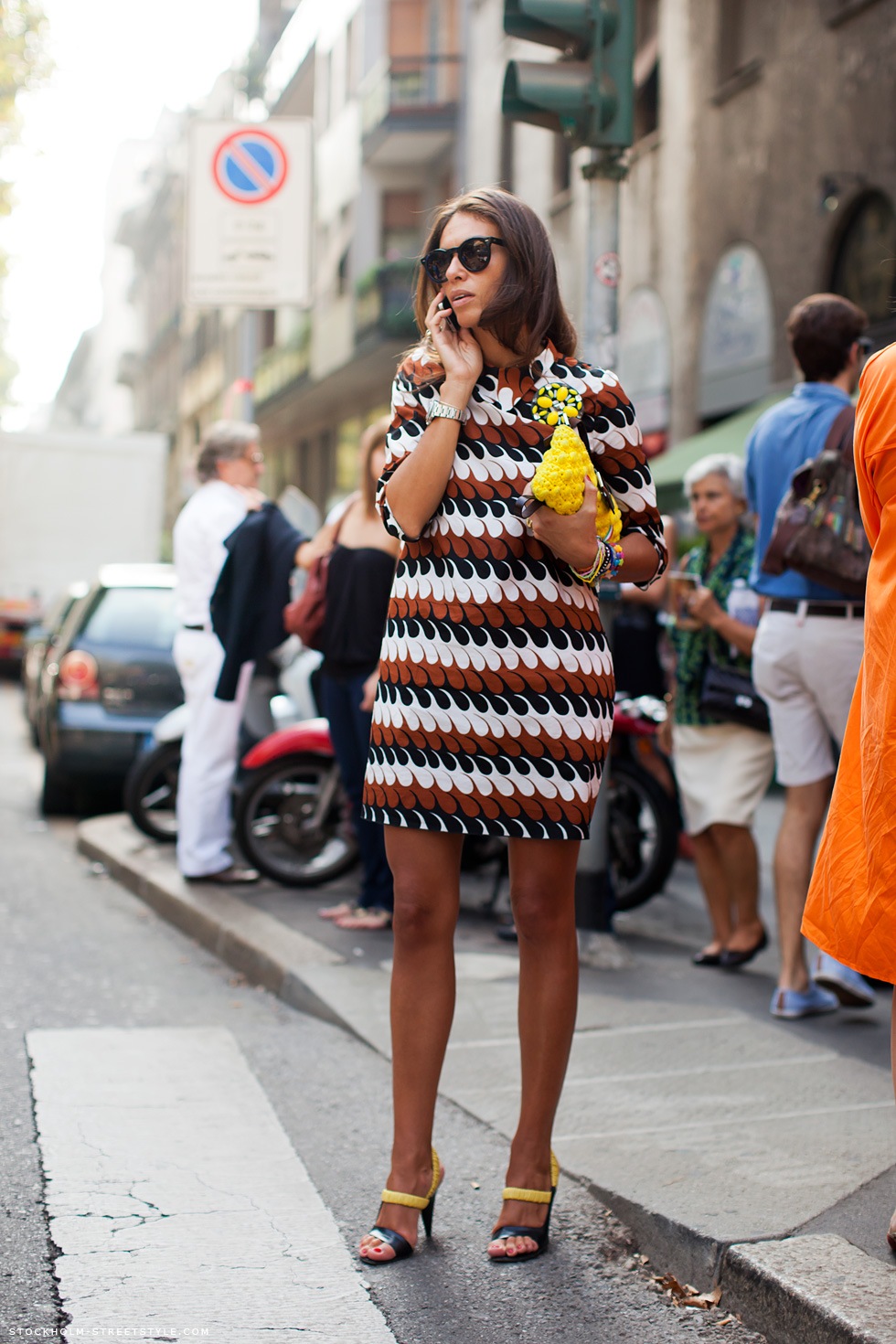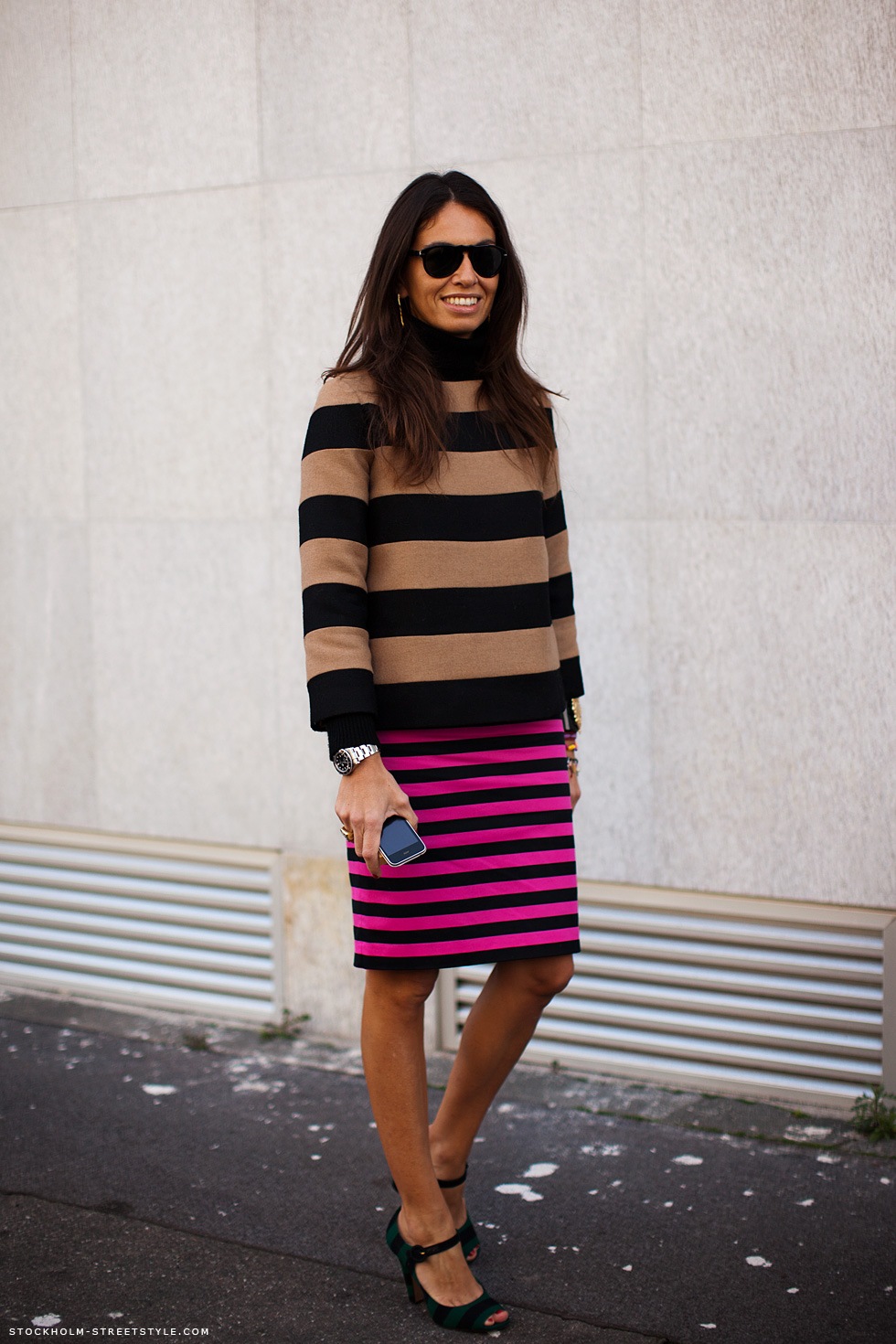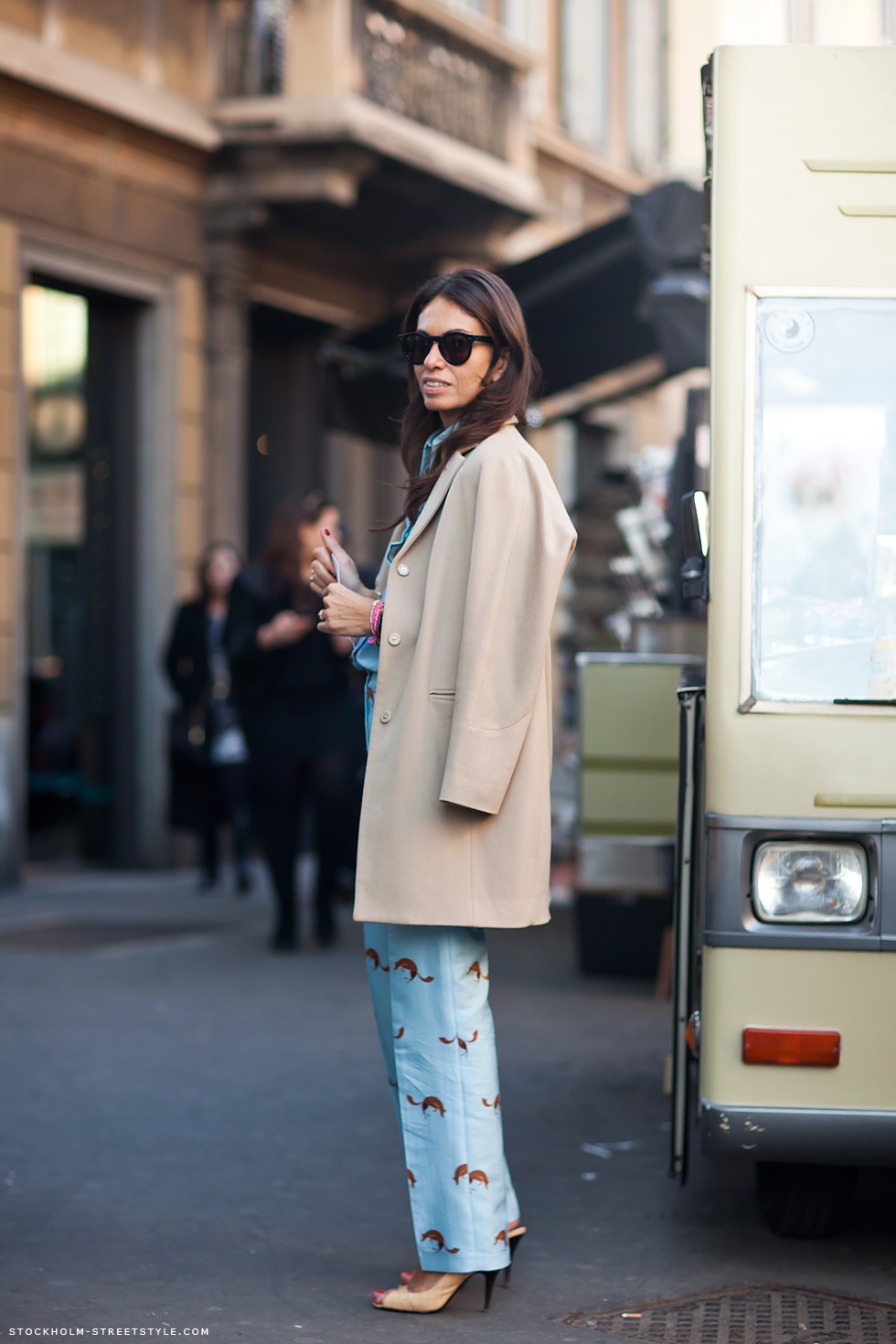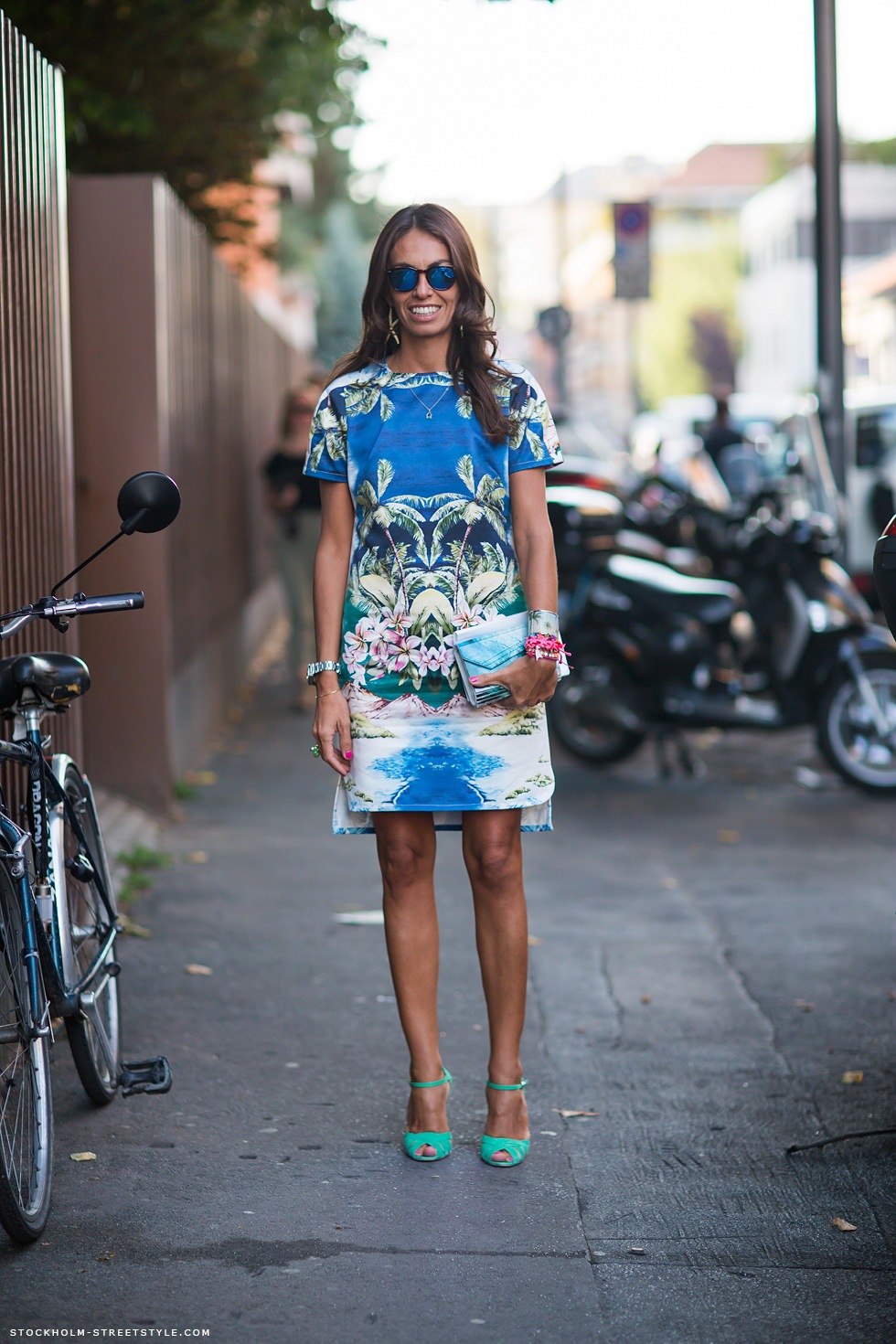 A trecut ceva vreme de când n-am mai scris nimic aici pe blog despre Fashion Trendsetter-i, așa că astăzi m-am hotărât să recuperez, într-un fel sau altul, timpul pierdut și să vă spun câteva cuvinte despre regina combinațiile culorilor puternice în ceea ce privește ținutele vestimentare, Viviana Volpicella. Preferata bloggerilor de street style, aceasta frumoasă italiancă a fost, vreme de câțiva ani, cea mai bună prietenă și totodată, alături de Aurora Sansone, mâna dreaptă a excentricei Anna Dello Russo, lucrând ca Assistant Fashion Editor pentru Vogue Japonia. Stilul său impecabil și zâmbetul contagios au transformat-o într-una dintre cele mai elegante apariții din industria modei, precum și într-o prezentă constantă în primele rânduri ale celor mai mari prezentări de modă din lume. Fotografii de street style îi urmăresc fiecare pas iar mulțumită lor îi putem constant admira ținutele compuse adesea din culori puternice, combinațiile de imprimeuri și pantofi cu tocuri amețitor de înalte pe mai toate bloguri importante de modă. În prezent lucrează ca stilist independent și editor de modă colaborator pentru Vogue Brazilia.
Întrebată de către redmilkmagazine.com cine dictează în momentul de față stilul, Viviana a declarat:
"În trecut stilul era dictat de designeri. Când priveai o colecție puteai recunoaște imediat stiliștii care au lucrat la ea. Acum e mai dificil: casele de modă schimbă mult mai des designerii iar lucrurile se complică de la un sezon la altul tot mai mult, așa că tindem să căutăm stilul în altă parte. Poate că nu veți fi de acord cu mine, dar, după părerea mea, în prezent femeile de peste 40 de ani reprezintă cel mai clar exemplu de bun gust și eleganță vestimentară deoarece au devenit conștiente de ceea ce își doresc, își asumă vârsta pe care o au, reușind astfel să-și exprime mult mai bine personalitatea prin hainele pe care aleg să le poarte. Femeile mai tinere, de 20 sau 30 de ani, încă mai au mult de muncă în ceea ce privește stilul vestimentar. Dacă o femeie de 40 de ani se simte frumoasă acest lucru de vede cu ochiul liber prin alegerile vestimentare pe care le face. Așadar acesta este răspunsul meu final: femeile de peste 40 de ani dețin secretul absolut al stilului!"
Photos: stockholmstreetstyle, all-theprettybirds, thesartorialist, garancedore, stylishstarlets, style.com, jakandjil.com, streetfsn, streetpeeper.